Dr. Paul Kingsbury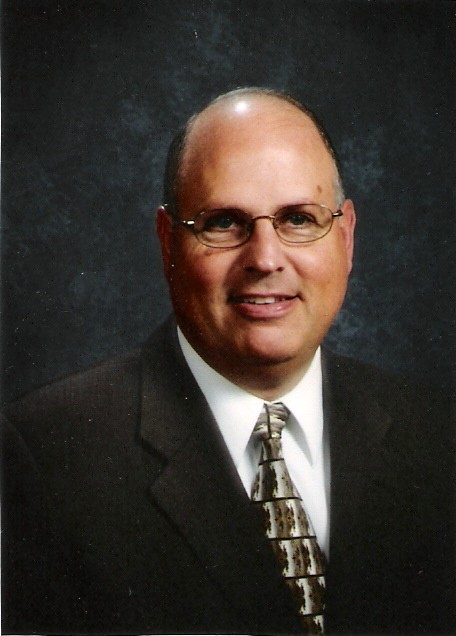 Dr. Paul Kingsbury was raised in a Christian home and came to know the Lord Jesus as his personal Savior at five years of age. At sixteen he surrendered to serve Christ with his life under the preaching ministry of Dr. Jack Hyles of Hammond, Indiana. He began preaching in jails, nursing homes and rescue missions. He attended Maranatha Baptist Bible College and graduated from Hyles-Anderson College in 1976.
While in Bible College training for the ministry, Dr. Kingsbury was introduced to the ministries of North Love Baptist Church in Rockford Illinois, near the city of Chicago. Becoming a member of North Love in 1972, Brother Kingsbury served and was mentored under the ministry of Dr. James Alley. As an assistant pastor, he was responsible for various ministries of the church including the children's churches, teen and bus ministries.
Dr. Kingsbury has been the senior pastor of North Love since 1982, with a congregation that has grown to nine hundred regular attending members. His ministry includes a private Christian school, Bible College, Bus Ministry, and is the home of Reformers Unanimous, a local church based addictions program which has started in 882 churches across the United States and several other countries around the world. Thousands of people have come to Christ out of serious addictions and are experiencing freedom and victory through this program. Pastor Kingsbury's church has also opened homes for men and women; where they may be discipled from a lifestyle which involved alcohol, drugs and other stubborn habits to grow into spiritual maturity. Dozens of Christian workers have also been sent from North Love Baptist Church into mission fields around the world.
Dr. Kingsbury has been privileged to preach across the United States and in more than two dozen foreign countries in his thirty-six years of ministry. Pastor Kingsbury received an honorary doctorate from Ambassador Baptist College in May of 2003 and also from West Coast in May of 2006.
Assistant Pastor/Music Pastor

Pastor Dan Outler and his wife Nancy have served the Lord at North Love since 1983, raising three daughters during that time...Emily, Amanda, and Katie.
Pastor Outler received his BS in Pastoral Theology from Hyles-Anderson College and a Masters Degree in Biblical Studies from North Love Baptist Bible College. He has furthered his music education by frequenting music seminars and classes.
He was reared in a pastor's home affording him an intimate view of the ministry. While attending a youth Bible camp as a teen, the Lord placed a burden on Pastor Outler's heart for full-time ministry. He has served the Lord musically for most of his life. His passion for good music has become a stimulus for the direction of the music ministry at North Love. Pastor Outler reveals his pastor's heart as he dynamically leads the choir and congressional singing in the services. The music ministry has a unified goal of glorifying the Lord Jesus Christ under his leadership.
In addition to musical responsibilities, Pastor Outler directs the AWANA Clubs as Commander; the Jolly 60's Club on Thursday mornings; and oversees and seeks to instill a high level of integrity in the finance department of the church.
Outreach Pastor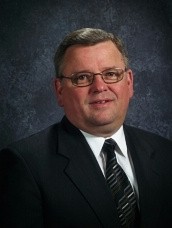 Pastor Ron Haese and his wife Diana joined the staff of North Love Baptist Church in 2004. The Lord has blessed them with six children, Matt, Audrey, Gordon, Zachary, Peter and Anna. They are the grandparents of 7 grandchildren.
Pastor Haese graduated from Hyles-Anderson College in 1983 and has been involved in full time ministry since. Having served as an Assistant and Senior Pastor, as well as Bus Director, Camp Director, and in other areas of teaching, he brings a wealth of experience to our staff.
Currently Pastor Haese oversees all aspects of the outreach ministries of NLBC including the canvassing and visitation programs, soulwinning, the bus ministry, and discipliship programs.
Youth Pastor
Pastor Aaron King and his wife Amanda joined the North Love staff in April 2007. They have been blessed with four children… A.J., McKayla, Emily , and Chloe
Pastor King was born in 1977 and raised in a Christian home. He surrendered his life to the Lord for full-time Christian service in 1990 and began working in both the bus and junior church ministries immediately. He attended Bible College at Hyles-Anderson College and then Wyldewood Baptist Institute, while continuing to work with young people. He has been a Youth Pastor since 2001, and he has a heart to see young people living their lives for God in whatever area He calls them to.
He has a burden and passion for teenagers. He currently oversees all of our youth and public school ministries as well as all their activities. He also coaches Junior High soccer and basketball for our Christian school and oversees our Transportation Department.